Learn how Toustone's Agi BI Solution enabled GMP to improve their productivity through the utilisation of data.
About GMP
Gundagai Meat Processors (GMP) is located in the prime lamb growing region of Gundagai in NSW. Over the past 45 years, their business has evolved from processing 5,000 lambs a year to processing one million per year. They attribute their success to their innovative methods, the trust they have built with long-term clients, and investment in employees. GMP is a significant contributor to the local Gundagai economy, employing approximately 250 staff, one of the largest employers in the region.
The Challenge
The Red Meat Processing Industry faces a higher cost to operate than other global competitors due to labour and regulatory costs, which creates a greater focus on operational efficiency and managing costs closely to generate more profit. This lead GMP to implement an expansion project with a significant investment in automation and the internet of things to create a data-rich environment. Soon after this, GMP realised that the investment in infrastructure and technology alone wasn't enough. At the same time, the Red Meat Advisory Council (RMAC) released their 'Red Meat 2030' strategic outline and shared vision for the Australian red meat and livestock industries. The paper highlighted how the industry intends to achieve a new level of success by 2030, which is to double the value of red meat sales. This led to the creation of a new set of industry priorities to help achieve this goal:
Systems

Markets
Livestock
Environment
People
Consumers, Customers, and Communities
These new industry priorities highlighted the need for improved efficiencies and lower costs to generate higher productivity to achieve this new level of success. For GMP, they looked at the Key Performance Indicators (KPIs) that were critical to their efficiency and growth. The manual entering and collection of data from several different systems to assess KPIs was taking up time that would be better spent working on how to improve their KPIs. As mentioned earlier, the Meat Processing Industry operates at a higher cost compared to other sectors. Absenteeism is a significant contributor and has a major effect on understanding the true cost of labour, making it difficult to forecast and minimise the impact on productivity.
Moreover, the industry drivers' assessment was based on 'gut feeling' and subjective interpretation of the data, requiring further creation of reports to communicate these results. The time between collection, interpretation, reporting and decision-making meant any resulting action was taken well after an event occurred making it difficult to analyze and forecast quickly to minimise impact. Having the data available instantly with automatic visualisation of a KPI dashboard report has ensured the business is consistently operating on current, up-to-date information and improve efficiency in operations to achieve their own KPIs and the RMACs 2030 strategic vision.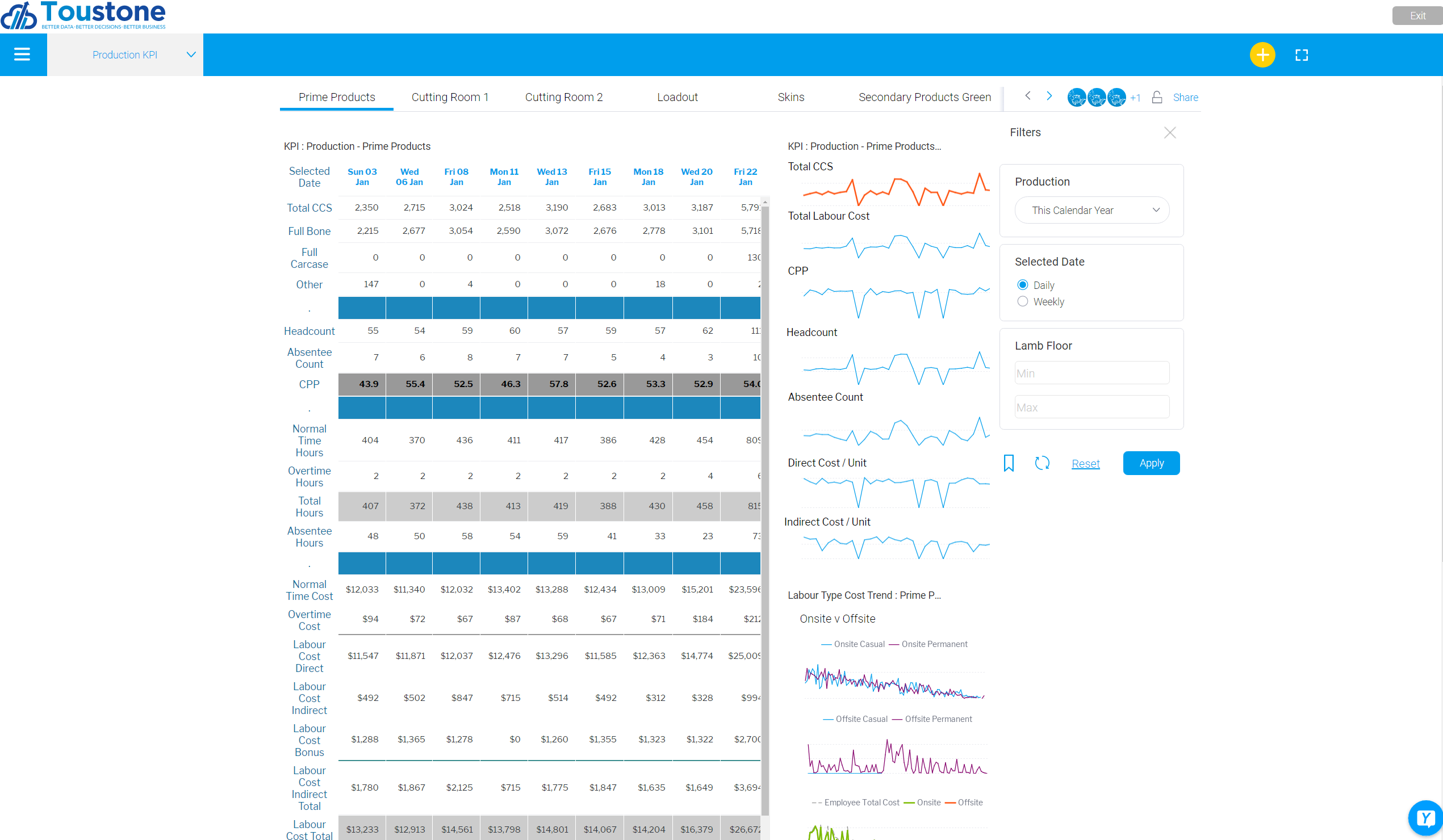 The Solution
With an established clear vision and a new set of priorities, the Red Meat Industry is facing challenges to improve productivity. At the core of this challenge, data is key. Toustone's Agri Business Intelligence Solution delivers automated dashboard reporting based on current data. For GMP the automation of this process improved staff efficiency as the time previously spent entering and collecting data can now be used to focus on analysis and decision-making.
This advancement in data insight allowed GMP to identify the conditions that lead to absenteeism and its associated costs. This allowed greater management of future absenteeism, which resulted in improved labour costs and a higher retention rate.
The simplicity of dashboard reporting for GMP presents an opportunity for data insights, while also providing the ability to drill down to lower levels of detail to see the data behind the results. This automation enabled GMP to quickly alter or fix problems before they encountered any major costs. This solution enabled GMP to access high-level data insight to utilise equipment better, improve operating costs, increasing their cents per kilo in sales, and an overall positive impact on productivity.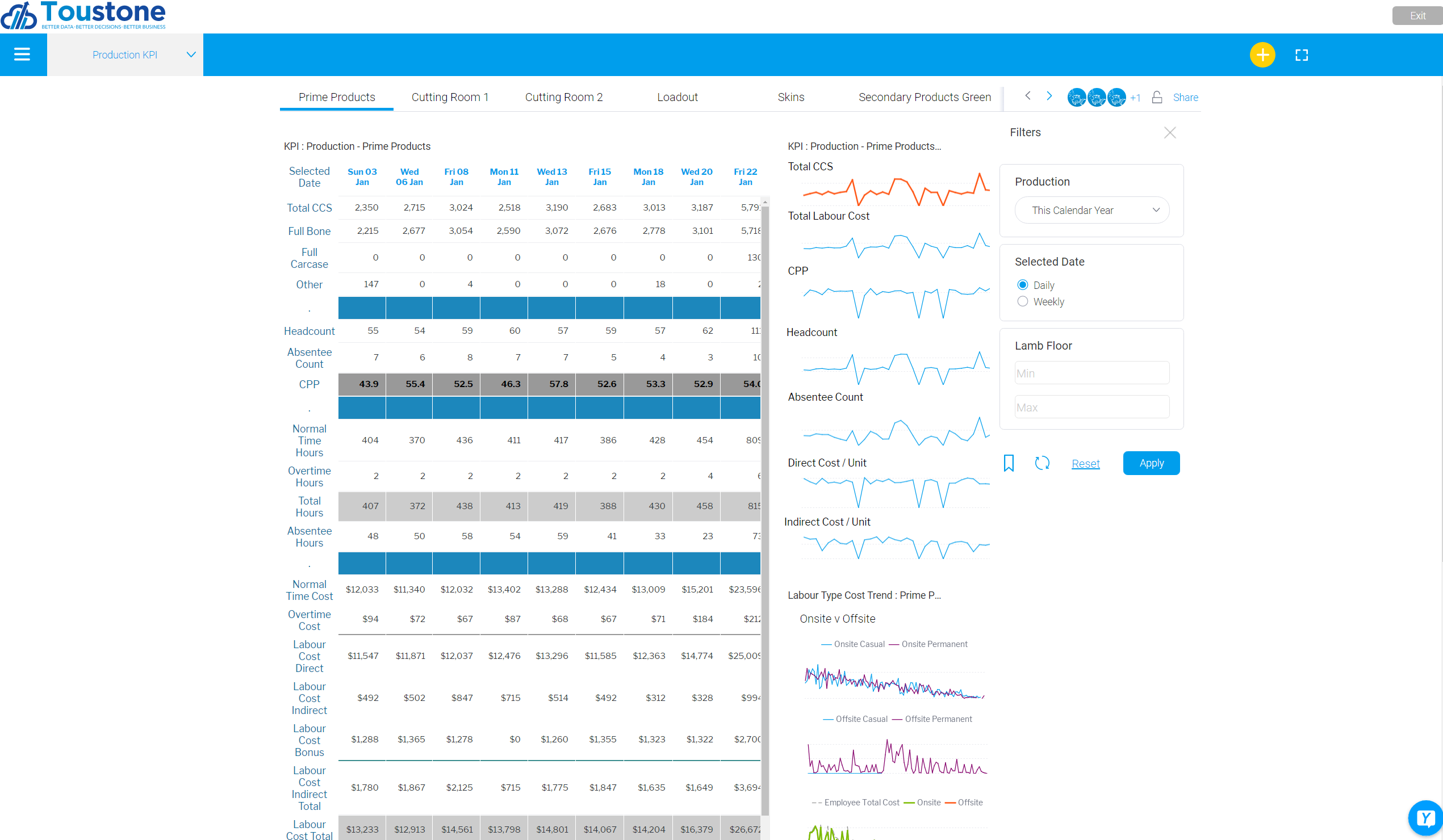 Key outcomes for the business
Enhanced efficiencies and improvement in KPI's
Opportunities for improvement identified
Refined procedures to maximise production
Identified key causes of absenteeism
An overall reduction in labour costs
Allowed for decision-making based on accurate, up-to-date data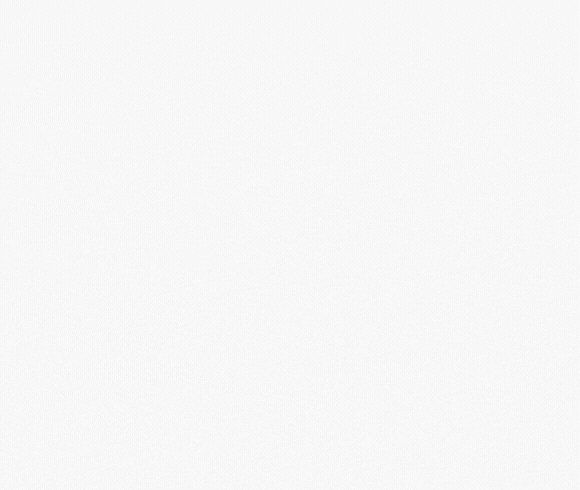 Found this interesting?
Here is a preview of the webinar "Utilising data in the meat industry to create better business outcomes."
In this webinar, Will Barton sits down with Adam sharp to discuss the true power of decision intelligence and how utilising GMP's data positively influenced their efficiencies and productivity.
"This solution has actually created behavior changes in my management team" – CEO, Will Barton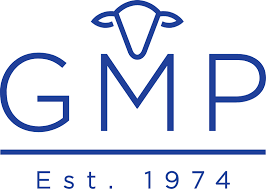 "We are a 'data rich' plant. We have many systems capturing data which can be overwhelming and hard to manage but since working with Toustone they have positively influenced our labour costs and productivity. During this process, Toustone have been great to work with and are always readily available. We look forward to working more with them to bring even more value to the business."