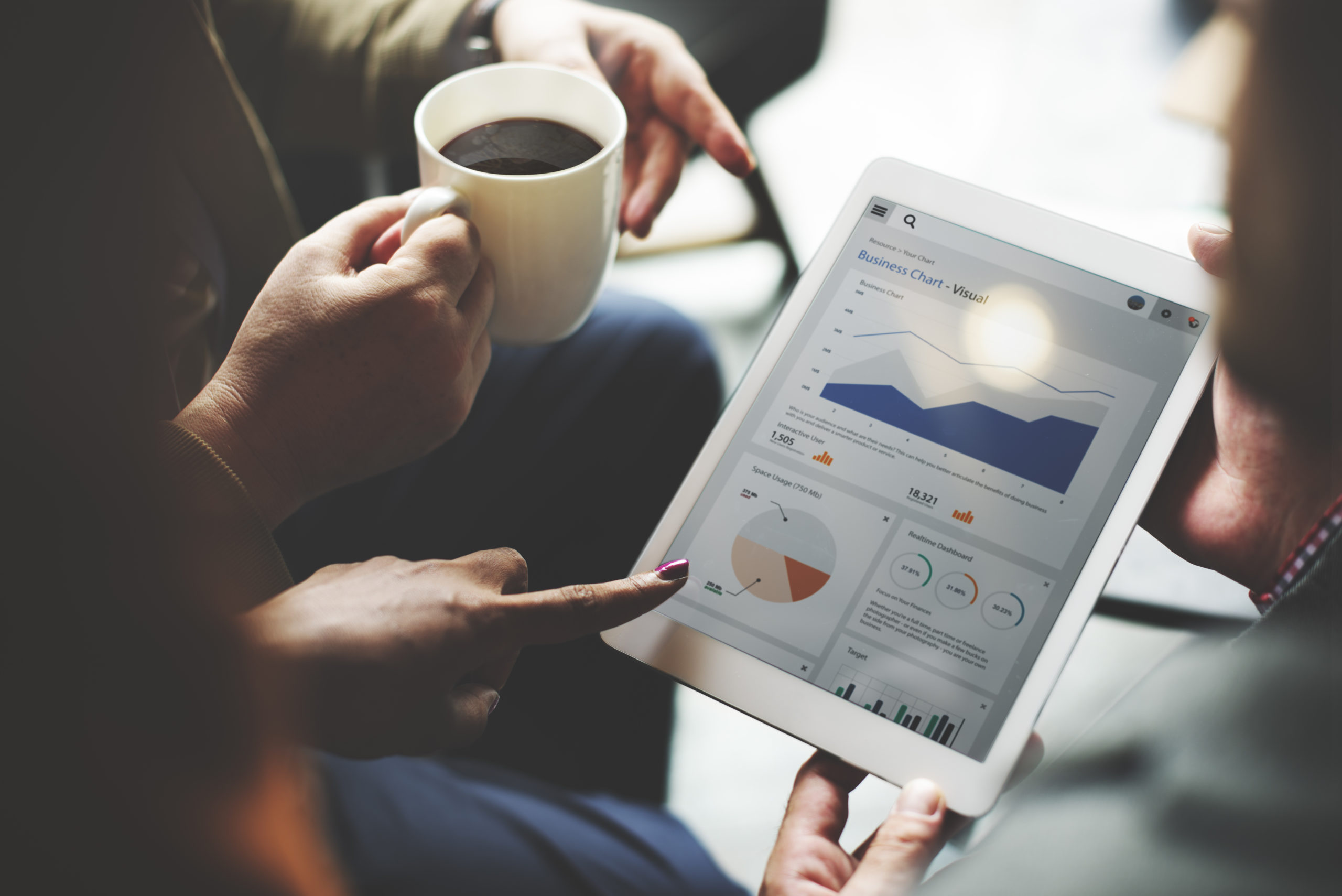 A recent survey reported that IT leaders saw a 41% increase in requests for Business Intelligence (BI) solutions. Gartner reported that in 2019 the BI industry grew by over 10% to $24.8 billion, with BI platforms the fastest growing segment. Clearly a lot of companies are taking advantage of BI to grow their business.
But what is Business Intelligence, really? We'll explain it in layman's terms, along with some of the language that goes with it, so you can feel confident using this valuable tool to give you a competitive edge.
Business Intelligence defined
Think of Business Intelligence as an umbrella term. It covers all of the processes, infrastructure and tools of organising and analysing data, then turning it into actionable insights to optimise business performance. In very simple terms, it provides up-to-date information based on facts so you can make better decisions.
A Business Intelligence system gathers data from multiple sources – internal and external – and collates it into a data warehouse. A secure data warehouse is a place where all of your data is stored and organised, ensuring everyone in the organisation works from one single source of data. We refer to this as one single source of truth, a critical piece of any BI solution.
Data is analysed and presented in visual dashboards to the end-user. The dashboards are adapted to each user so they are easy to understand and contain only the information relevant to that person's position. The dashboards are delivered automatically and operate on real-time data. The user can click through to understand the story behind the numbers – we call this 'drilling into the why' – and see the information modeled in different formats. Trends are identified and presented. Future outcomes can be forecast.
From the dashboard, the user can make fast, accurate decisions and plan strategically. There is no need to spend time gathering information and organising it into reports – with a BI solution, it is all done for you. Insights are delivered to you, modelled to help you achieve your KPIs, so you can spend more time focusing on actions to improve and grow the business.
These insights are based completely on data so decisions made from them are data-driven. Becoming a data-driven organisation means converting to relying on data for all decisions, across the board. Data becomes a key part of business strategy and company culture, eliminating the need to rely on 'gut feelings' to make important decisions. Thus data-driven organisations act with confidence and quickly adapt to changing environments.
The overall goal of Business Intelligence is to drive better decisions for a better business.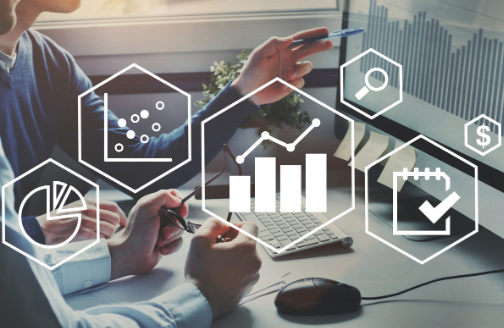 Behind the scenes of the BI process
The above is a surface understanding of BI. Here's the basics of what happens behind the scenes, and why it is so important to get it right.
A BI system first gathers raw data from all of your sources and extracts it into a data lake – essentially a pool of raw data. It is crucial to ensure that all of the available data is captured here. Then, through a data mapping process, data is matched to appropriate fields. Data mapping integrates the data, grouping like data together so it can be analyzed.
It is critical to get the data mapping process correct. One error can cause a ripple effect throughout the organisation. Data mapping directly affects the quality of your data, and of your data insights. As the amount of data increases, the process becomes more complex.
Following data mapping, the organised data is then stored in your data warehouse in a usable form. From there, queries are run against the data to build automated reports – visual dashboards and reports delivered directly to the user, automatically.
Example of a BI Cloud Environment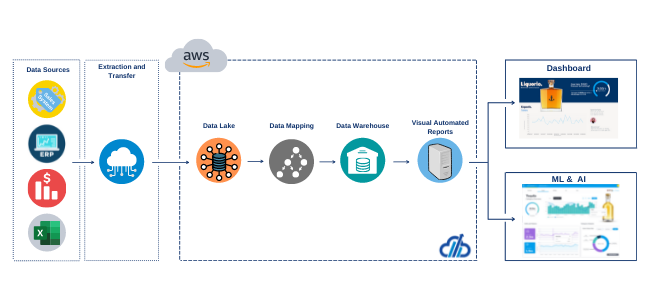 What can BI do for you?
A BI solution can capture all of your data and combine it into one single source of truth. This is flexible and scalable for any business. This allows users to effectively make better, data-driven decisions to improve KPI's, create better efficiencies and increase productivity.
To see what a BI solution has achieved in the meat industry, check out our webinar with Will Barton, CEO of Gundagai Meat Processors. Also check out our case studies to see how we helped organisations deliver personalised customer engagement, predict and prevent absenteeism, and stop overspending.
You don't have to understand how BI works – that's what we do. We believe a BI solution can impact any business, large or small, and we want to show you how.
Get in touch with our team and we'll show you how BI can make a difference to your organisation, no matter the size of your business or budget.
Better Data.,Better Decisions.,Better Business.