Yellowfin build beautiful dashboards that drive action, tell compelling stories, and monitor your business in real-time automatically.
A trusted partner since 2014, together with Toustone, supplying a fully managed global hosting service.
Toustone and Yellowfin supply a visual hosting solutions for Enterprises and ISVs. Together, we fix delayed decision making, costly and timely environment start-ups, and prevent inexperienced architecture management and support.
Toustone can quickly build a creditable data foundation through an experienced infrastructure team and advanced data modelling. With Yellowfin's automated discovery and data storytelling tools, you can improve your data insights using in-app data analytics to create scalability with data you can access anywhere, at anytime.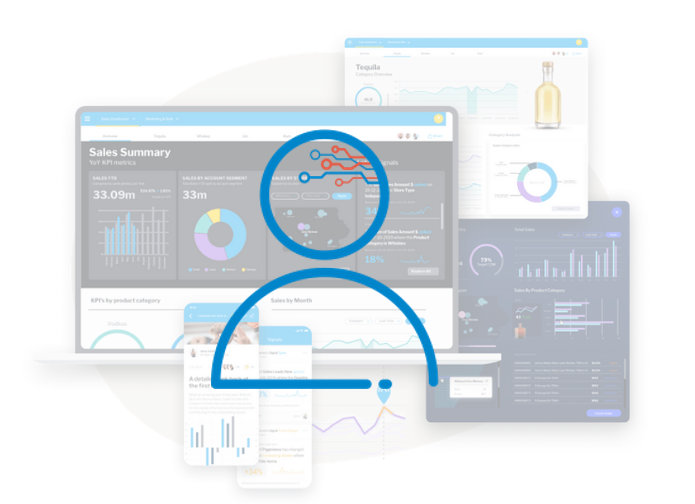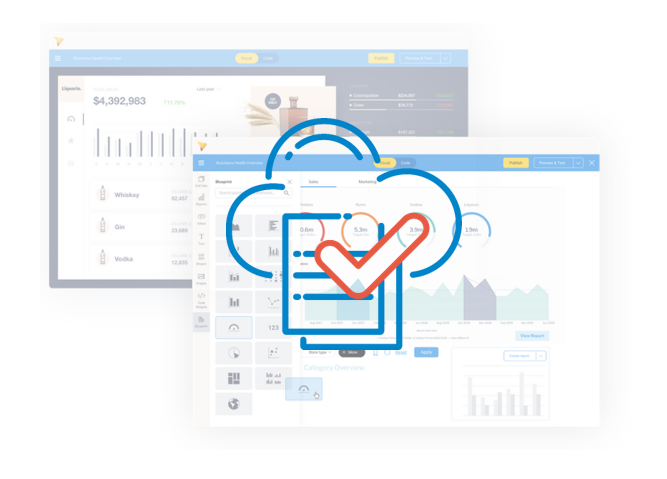 An experienced team and automated monitoring for outages and service degradation means we're with you 24×7. Upgrades and optimisation are handled for you, and we're often working to fix issues before they have affected clients.
With our global customer base, the support team strives to ensure that your dashboard experience is seamless and optimised to drive better outcomes.
Data security has become very important as cyber attacks are increasing each year. In reaction to this we have developed a secure but hassle-free cloud database to ensure your data is safe, whilst giving you complete control over your data.
We use TLS1.2 End-to-End (E2E) encryption and have a fully backed-up environment to create a secure cloud database, with only the Toustone infrastructure team having access to your environments to minimise security risks. We also supply an up-time SLAs of 99.5 to 99.9 percent with a maxim unplanned downtime between 8.76 to 4.38 hours per year.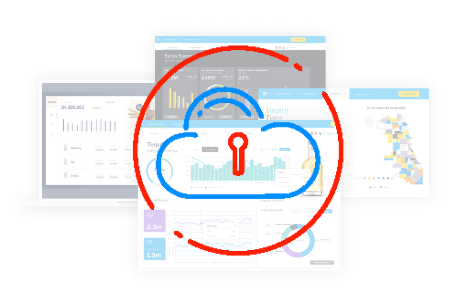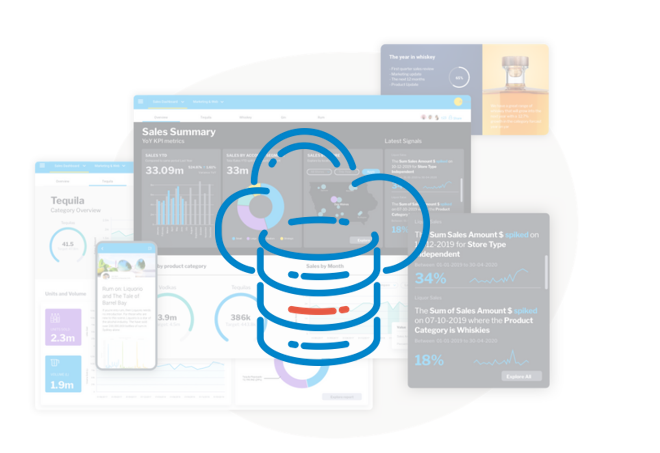 Toustone is highly experienced in building both data lakes and data warehouses, so our team can spin up an environment in minutes to have you building reports on proven Yellowfin architecture. We supply a range of Amazon offerings with our hosting solution to ensure that you get the most out of your data to deliver insights that your organisation can thrive off.
We can quickly scale and extract data from any system to model, transform, and automate your data to optimise your performance by bringing all your data streams together into one new source of truth.
Amazon Auto Scaling
Amazon Elastic Container Registry
Amazon Elastic Container Service (ECS)
AWS Step Functions
Amazon Simple Notification Service (SNS)
Amazon Chime
AWS Fargate
AWS Corretto
AWS Cloud Development Kit (CDK)
AWS Code Commit
AWS Cloud Formation
AWS Cloud Trail
AWS Organizations
AWS Trusted Advisor
Amazon API Gateway
Amazon CloudFront
Amazon Route 53
Elastic Load Balancing
AWS Identity & Access Management
Amazon Cognito
Amazon GuardDuty
AWS Artefact
AWS Certificate Manager
AWS Key Management Service
Yellowfin Demos
 Discover Yellowfin's powerful data discovery, visualization, and storytelling tools. Or see what is possible when you embed Yellowfin into your software to build and integrate custom analytics.